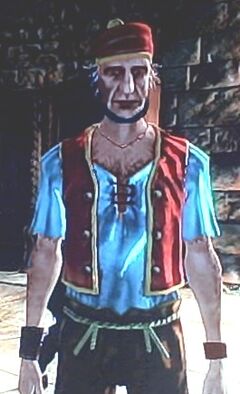 Dominicus is a very ambitious, hard-working trader without many scruples. He will deal with almost anyone, from Assassins to Guardsmen, as long as they can pay.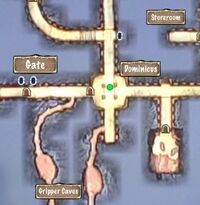 Scarlett
will first meet Dominicus in the
Water Gateway
, where he does business with the
Mistress
's
Assassins
, apparently without losing any sleep over who he's dealing with. He's in the big intersection room, with the banquet table. He'll be easy to recognize, as the only person in the Water Gateway who isn't trying to kill
Scarlett
. He won't mind doing business with her, either.
Later, after Scarlett has gained access to the Arsenal District, Dominucus can be found on Shade Street, just outside The Doctor's office, hawking his wares to passersby. He will have a few more goods to trade this time, including a Shovel, which Scarlett may soon find useful -- even indispensable -- for digging up hidden items.
Goods Sold
Edit
Sold by Dominicus in Water Gateway :
Sold by Dominicus in Arsenal District:
none.
Community content is available under
CC-BY-SA
unless otherwise noted.