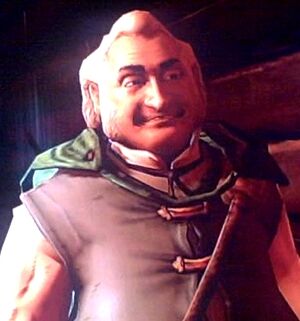 Juan is the owner and bartender at the Windmill Tavern, which sits high atop a bluff overlooking the South Shore and the bay, beyond which lies Venice.
Scarlett will first meet Juan when she arrives at the South Shore and finds the tavern full of Assassins. Juan will be among the prisoners locked in the bedroom.
Just about everyone around will accuse Juan of dishonesty of one sort or another. Apparently he steals from guests, keeping the loot in a secret room. And he has no hesitation in sending Scarlett off to steal some pigeons for him.
Related Quests
Edit
How to Move Rocks - get a pigeon so the innkeeper can send a message to get the rockslide cleared from the road.