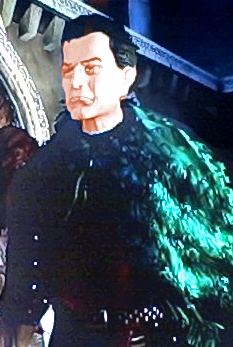 Mercutio appears to be the flamboyant proprietor of the Ambrosial Lotus, a house of ill repute at the bottom of the great stairway. If Scarlett approaches Mercutio early on, he'll just tell her he has no work as he has plenty of girls already.
Apparently, Mercutio is a bit of a form in the side of the current district administration, particularly administrator Largo. So much so that Largo will want Scarlett to kill Mercutio for him (Secret Errands quest.) If Scarlett tries to work the problem out without killing him, Kitten will appear and suggest an alternative solution.
Killing Mercutio earns 100 Experience points. (It also means The Lesser Evil quest won't be available.)
Where to Find Mercutio
Edit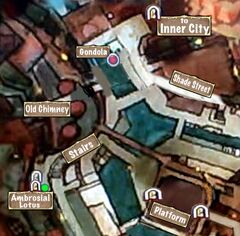 Mercutio can be found at the Ambrosial Lotus, a brothel under the stairs at the main level of the Arsenal District. He can only be found after Scarlett has begun the Secret Errands quest.
(Click on the map to enlarge it.)
Related Quests
Edit