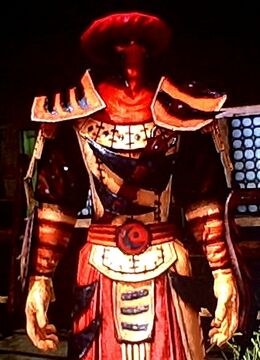 Persian Mercenaries are Hector's guards and shock troops.
About Persian Mercenaries
Edit
The Persian Mercenaries come to the Inner City aboard The Claw, and, by the Doge's orders, supplant the normal city Guardsmen there. They are there to seal off the city and search for a foreigner sought by their master and his allies. (That would be Scarlett, though neither they nor their newly-immortal masters know her for who she is, yet.) Scarlett can easily pass through their checkpoints by claiming membership in her guild.
Persian Mercenaries use a long weapon similar to a pole arm, a stylized war axe, that's quite slow but can do considerable damage if it strikes. Killing a hostile Persian Mercenary will add 70 points to Scarlett's Experience.
When Scarlett gets aboard The Claw, if she goes to the bow of the middeck, she can eavesdrop on the conversation of a pair of these hard-working men from the east. It seems not everyone is entirely happy with Hector's new allies, Victor and the Doge. It seems the casualty rate has skyrocketed since Hector became one of the Undead Five.
Persian Masters
Edit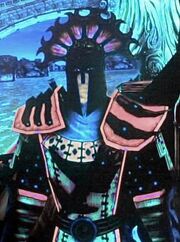 Within the Persian Trade House and aboard The Claw, a number of Persian mercenaries will be accompanied by a Persian Master. These are slightly more competent then their subordinates. They can be readily recognized by the more elaborate headgear. Killing a hosile Persian Master will add 110 points to Scarlett's Experience.
none. There are no quests specifically dealing with the mercenaries. However, they will be found patrolling the streets of the Inner City, and be guards on the The Claw.